How it all started
In 1940, Miami, Florida residents David and Samantha Fowler had an idea that people would love to vacation in the cool mountains of Henderson County to escape the sweltering summer heat of Florida. Together they build a 10 cottage travel court and named it "Florilina Court". For more than 50 years they built a long list of customers who enjoyed the peaceful settings the cottages offered.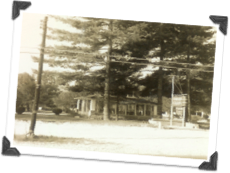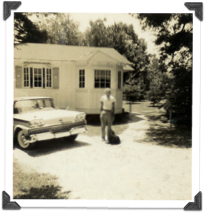 How we built onto a dream
While we were vacationing at the cottages, we fell 
in love with the quaint, laid back feeling we felt  during our time there and decided to make it a part of our lives. In 1994 we purchased the cottages and spent 4 years upgrading. We also decided to change the name to The Cottages of Flat Rock.
During the upgrading process, we decided to keep a lot of the original hardwood flooring and knotty pine paneling in place to keep the same quaint feel. We increased the number of cottages to 14, added fully screened porches, modern appliances and upgraded the kitchens and bathrooms. What has not changed, however, is the relaxed atmosphere that started back in 1940 and continues today.  
We hope that you will choose to stay with us and enjoy what The Cottages of Flat Rock are all about.